Five Star Rating
Don't take our word for it.  See what our satisfied customers and long-term clients have to say on Yelp!

Flexible & Affordable
Affordable websites without cutting corners. We provide premium services that won't break your bank.

Premium Tools Included
Premium tools are included with each website to help you get ahead of the competition.
Stand out above the competition with a beautiful mobile-friendly website!
We design affordable websites for local businesses, small business owners, entrepreneurs, e-commerce stores, and boss lady bloggers. Start your thriving online presence today!
Whatever website package you choose, each website is jammed packed with premium features at no extra cost!
Our Simple Workflow Process
We understand that starting a new website can be overwhelming.  That is why we have made the entire process simple, seamless and painless for you!
Professional Services You Can Count On!
Even though we provide affordable website services, you can still count on receiving reliable professional services every time.
Other Website Services We Provide
Our services don't stop at just creating WordPress websites.  You can enjoy peace of mind knowing that your WordPress website is on a secure optimized server with our WP Hosting, and regularly maintained and managed with one of our WP Care Plans.  See what plans we have to offer.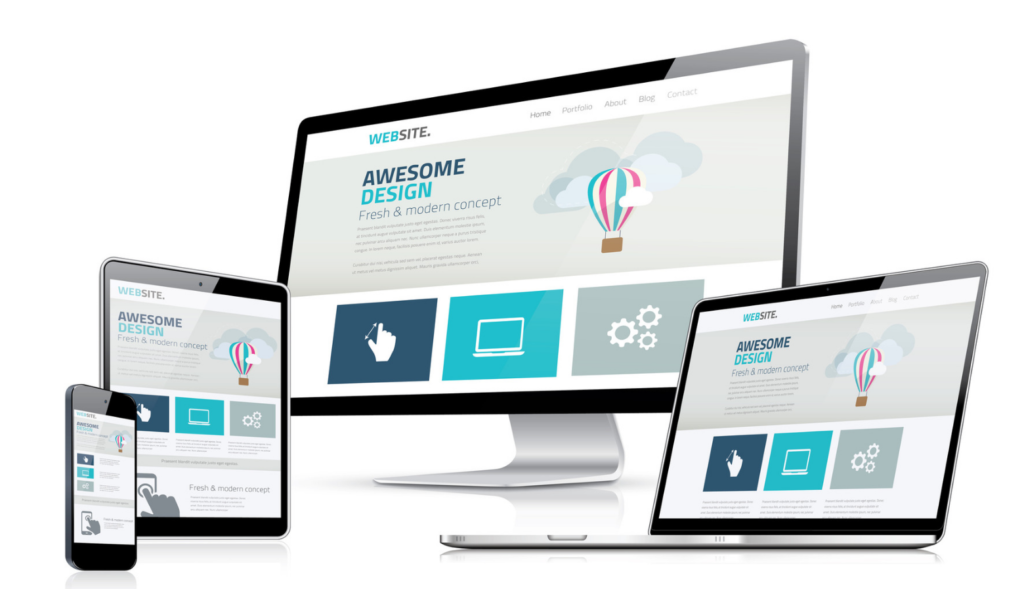 Why Work with Us?  We Outshine The Competition With Excellent Customer Service!
We are certified professionals with a knack for providing excellent customer service.  Don't believe us?  See what our clients have to say about us below, and feel free to check us out on Google and Yelp.
What Our Clients Say
BEST BEST BEST work done by Ana.  Starting from my website designing to setting up my booking system, description of my services on my website, small projects like updating things on my site from time to time whenever I need.  She did it all with utmost detail and I couldn't be happier that I found her.  Finally after trying two other web designer before her (which was a big mistake because they were not even close to being as creative as Ana is).  I HIGHLY RECOMMEND using her services. Worth every dollar spent!!
ODesk Solutions is one of the best and fastest companies I have worked with.  Ana designed my website and I very pleased with it.  She is very knowledgeable and friendly. She is precise in what she's doing and has given me so many good ideas. I leave it all up to her to decide what is best for my company's website. Her price is awesome given she knows a lot and with what she can accomplish. I would greatly recommend ODesk Solutions to anyone needing help with website design and maintenance.
Ana was a godsend for me. She jumped right in and helped me with every aspect of my business including start-up strategy, designing my logo, and marketing. She has become a confidante, a coach, and a friend and is just as invested in my success as I am. Her breadth of knowledge and depth of understanding about various tools, technology, web design, SEO, and marketing makes you feel very comfortable that she can get anything you need to be done. I highly recommend her for any kind of project and because she's so personable, it's like working with a colleague.
I knew I needed help. But what I didn't know is just how much of a difference Ana could make in our organization. If Mary Poppins had a professional counterpart, Ana would be it... practically [professionally] perfect in every way.
Odesk Solutions has exceeded my expectations. Ana has been exceptional and very patient, she built my business a beautiful website and also provided me with tutorials on how to navigate and update my website.  Ana is so helpful and very responsive I will definitely be doing business with ODesk Solutions again in the near future.
Ana has a wealth of experience in web design and online marketing. She thoroughly answers all questions, keeps you informed of options and enables you to feel comfortable going forward! I highly recommend her services, she not only is professional but cares about her clients and takes the time to assess needs to provide the best solutions.